Always remember who's selling whom, and who's in charge.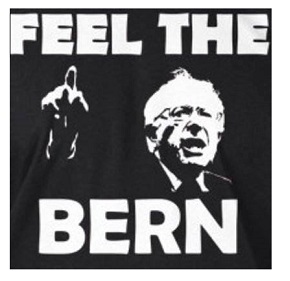 Everyone who isn't willfully blind knows that the Corporate (mainstream) Media doesn't give the same coverage to Bernie Sanders as it does to his opponent, Hillary Clinton. Bernie's rallies go unmentioned, his victories are given short shrift and his personal narrative--practically ideal for media glorification--is mentioned in passing, if at all.
A media professional clued me into why the Corporate Media hates Bernie and will move Heaven and Earth to defeat him: Sanders is the only candidate who is seriously promoting campaign finance reform.
When a Super-PAC raises $100 million for Hillary, Jeb, et al., where does 90% of that money go? To the Corporate Media. Corporate Media gorges on political media buys every two years, and increasingly depends on this feasting on Super-PAC money for its outsized profits.
As more and more advertising dollars flow to digital media (online search, Facebook, etc.), traditional media dominated by a handful of corporate giants needs the massive influx of campaign dollars to offset its stagnating revenue model.
My source notes that there are rarely any discounts for campaign media buys--the super-PACs and candidate's campaigns pay full pop, and typically pay in cash: no 90 days receivables for campaigns.
Political campaign buys are almost pure profit, as there is minimal sales effort required and the campaign/super-PAC is paying full freight.
Real campaign finance reform would gut Corporate Media's profits. No wonder the Corporate Media downplays Sanders' campaign, his personal integrity and his chances to become president.
As for the firewall that supposedly divides editorial from advertising: it's there for show, of course, and everyone in the business solemnly declares it's a Great Wall that is never breached, but the reality is the editorial staff know very well who butters their bread--and it sure isn't the folks getting free media coverage when their competitors are buying tens of millions of dollars in advertising.
Nobody has to openly state that big advertisers are not going to get negative coverage; editorial staff know better than to even propose such a self-destructive notion. Stories are either buried ("this one needs more research") or they are never proposed due to self-censorship by editorial staff worried that their head will roll in the next downsizing.
The Corporate Media has a love/hate thing going with Trump: the editorial side (i.e. the newsroom) loves Trump, because readers /viewers /listeners will tune in just to see what new outrageous, offensive verbiage Trump has blurted in the last 12 hours, but the advert-revenue side hates him with a passion because thanks to his non-stop media coverage, he doesn't need to advertise much in the Corporate Media.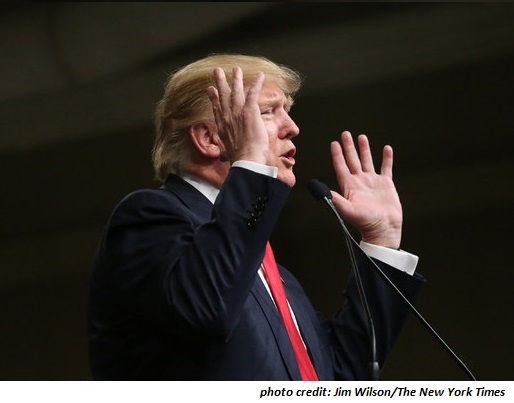 According to this estimate, Trump spent $10 million on advertising and received $1.89 billion in free coverage. Deep State Darling Hillary Clinton spent $28 million (is that all?) on adverts and skimmed $746 million in free coverage; Bernie Sanders also spent $28 million and received less than half of Hillary's free coverage ($321 million)--no bias here, folks, everything is fair and unbiased--and drop-out Jeb Bush spent $82 million and scored $214 million in free coverage.
So the editorial side concerned with attracting eyeballs loves loose-cannon Trump, but the real ruler of the media, the revenue side, hates him most passionately: this skinflint spends almost nothing and gets more free coverage than the rest of the candidates put together.
As you consume the coverage and the advertising this election cycle, always remember that 1) the mainstream media in the U.S. is all corporate-owned, 2) corporations exist to maximize profits, 3) profits flow from advertising, not free coverage, and 4) real campaign finance reform will negatively impact Corporate Media profits.
Always remember who's selling whom, and who's in charge: who is the Deep State selling? Who is the Corporate Media selling? Recall that the the Deep State gives the Corporate Media its marching orders: Hillary regains the momentum (New York Times, et al.)
---
NOTE: Contributions/subscriptions are acknowledged in the order received. Your name and email remain confidential and will not be given to any other individual, company or agency.
| | | |
| --- | --- | --- |
| Thank you, Donald B. ($50), for your sumptuously generous contribution to this site -- I am greatly honored by your steadfast support and readership. | | Thank you, William C. ($50), for your marvelously generous contribution to this site -- I am greatly honored by your steadfast support and readership. |